Ribby Rocket system requirements
About Ribby Rocket
Cyborg Syndicate presents Ribby Rocket, the angriest red eyed tree frog you ever met. He may not be poisonous but his rocket launcher is dangerous! The robot army has invaded his beautiful planet and Ribby is not happy…he's looking for some payback. Ribby Rocket is an indie project created by a solo developer over the course of 1 year.
Key Features
— Linear third person shooter.
— 3D Platforming
— Driving and Vehicular Combat
— Full controller support
Destroy the army of robots that have taken over Ribby's Island with your rocket launcher. Infinite ammo of rockets and no reloading makes for fast action!

Dodge, duck, dive, dip and dodge numerous dangerous obstacles!

Fast paced car driving…because, who doesn't like driving a car or tank or truck with a rocket launcher attached to it!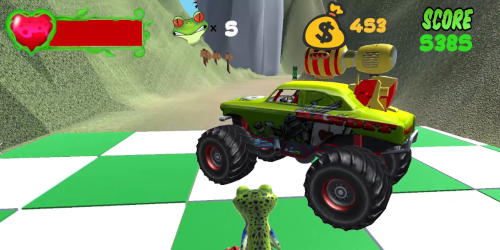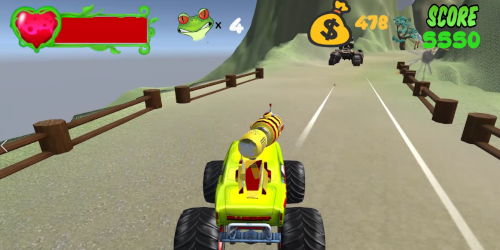 Minimum:
OS: Windows® 8.1 64 bit / Windows® 10 Home 64 bit
Processor: Intel® Core™ i3-2120 / AMD® FX 6350
Memory: 6 GB RAM
Graphics: Nvidia® GeForce™ GTX 460 (1GB) / AMD® Radeon™ HD 7870 (2GB) / Intel® Iris Pro™ 580 / Intel® Iris® Plus G7 / AMD® Radeon™ Vega 11
Storage: 2 GB available space
Additional Notes: Requires a 64-bit processor and operating system
Recommended:
OS: Windows® 10 Home 64 bit
Processor: Intel® Core™ i5-4670K / AMD® Ryzen™ 5 2400G
Memory: 8 GB RAM
Graphics: Nvidia® GeForce™ GTX 1650 (4GB) / AMD® Radeon™ R9 390X (8GB)
Storage: 2 GB available space
Additional Notes: Requires a 64-bit processor and operating system